Alpha Invitation Dinner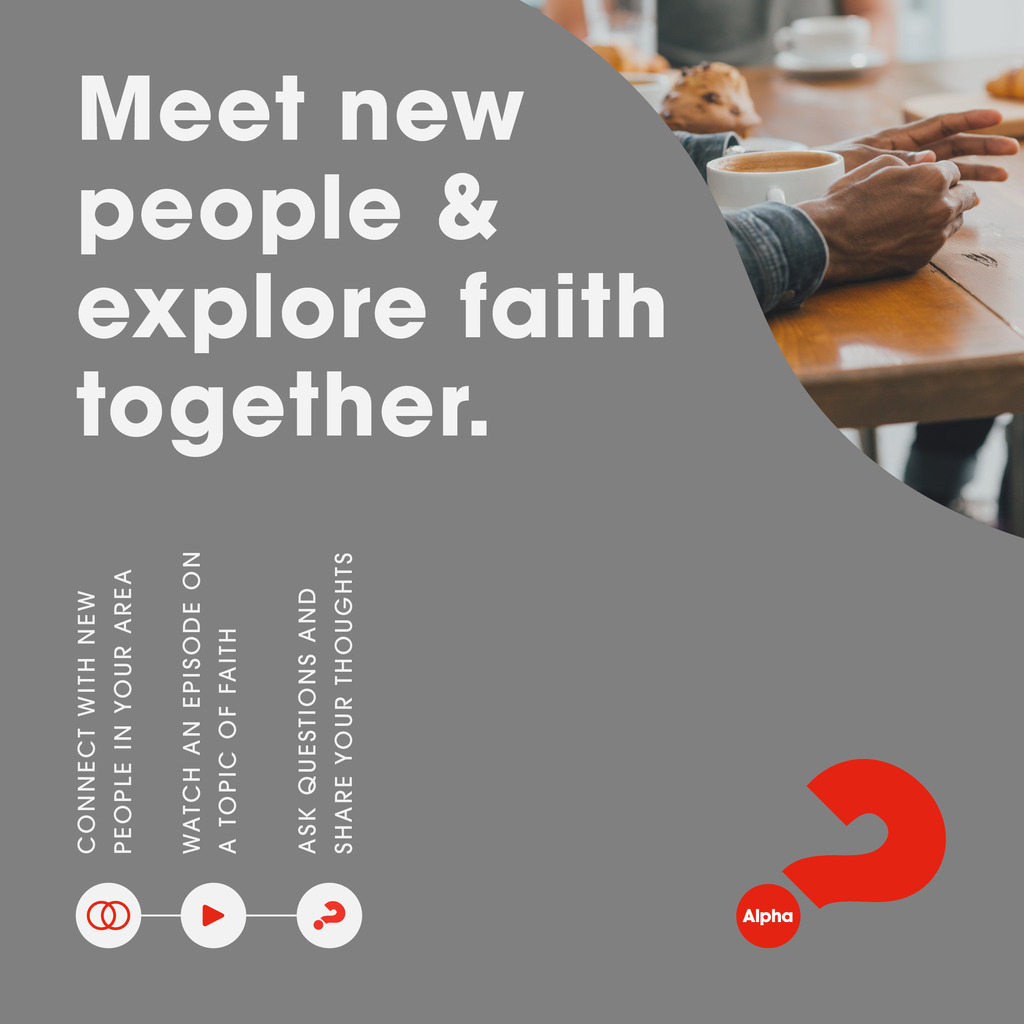 Wednesday, 26 July 2023

19:00 - 21:00

Conradie Park Hall
About
Join us on the 26th July 2023 at 7pm for an introductory evening, afterwhich you can decide whether you would want to join for the rest of the Alpha Course which will run on Wednesdays until mid-October.

As part of the Alpha Course, there is also a weekend away.

The Alpha course is a space to bring your questions on life, God, and more. Guests do Alpha for a wide variety of reasons – some want to investigate whether God exists; others are concerned about what happens after death. Some people have particular questions that they would like to discuss; others want to understand other peoples' beliefs or would like to explore what the purpose of life is.
Many guests have never been to church, others may have attended church occasionally but feel they have never really understood the basics of the Christian Faith.
You will be in a group with other people, sharing a meal and getting to know each other, watching the Alpha Session, and having a time of meaningful discussion.

Watch Xola's testimony.



Please do RSVP to show your interest in attending the Invitation Dinner.
When: 26 July 2023
Time: 7 pm - 9 pm

Location: Conradie Park Hall (Forest Drive Service Rd, Pinelands)

Cost: Free


Ps. if you have signed-up and are no longer able to attend, you can cancel your sign-up.

More info can be found at pbc.org.za/alpha

Alpha is completely free, but there is a cost involved, so we rely on donations so that guests can enjoy meals as part of the course - if you would like to contribute, visit pbc.org.za/give - use REF: Alpha2023

Location
Conradie Park Hall Forest Dr Service Rd, Pinelands, Cape Town, 7405
Info This event has now passed.